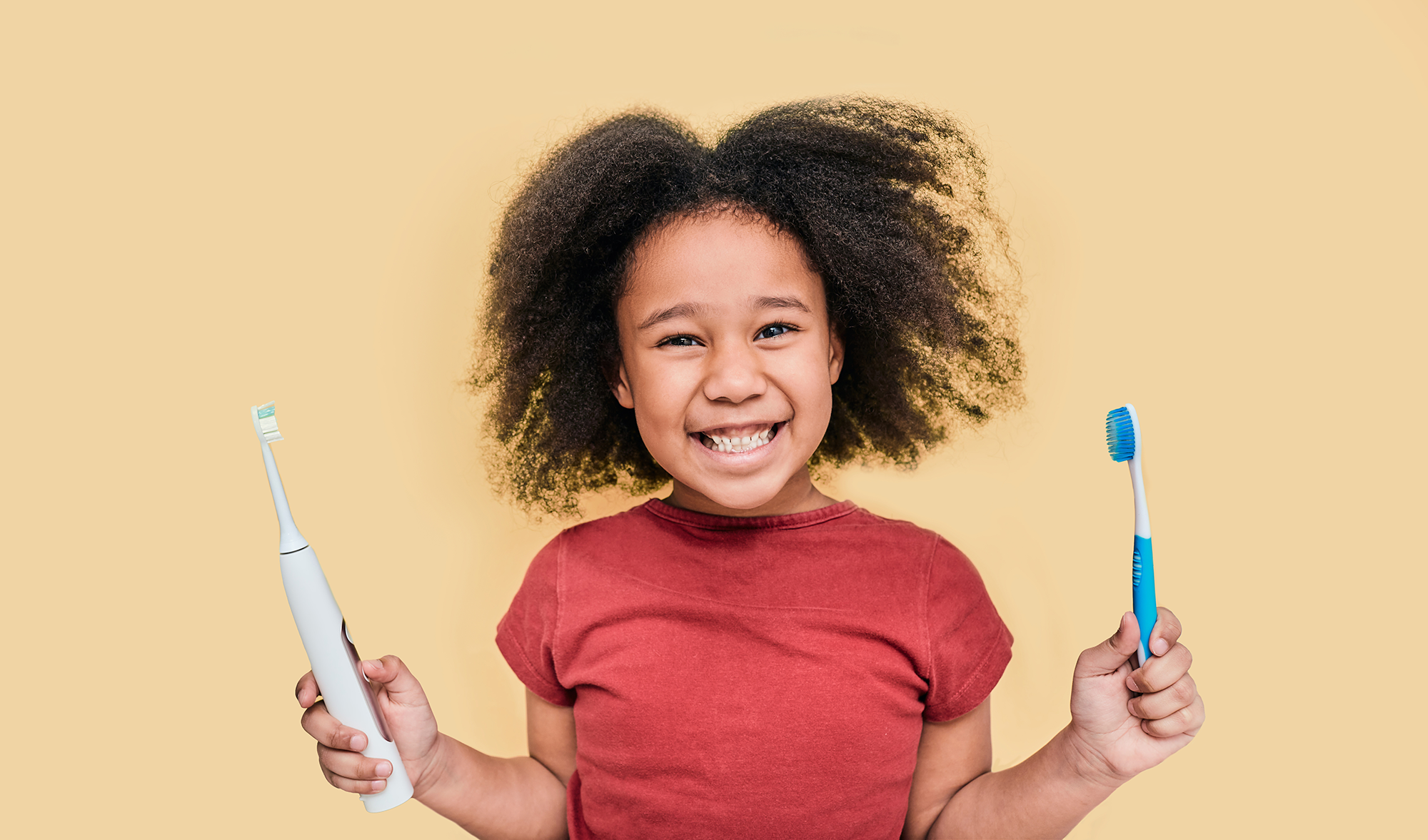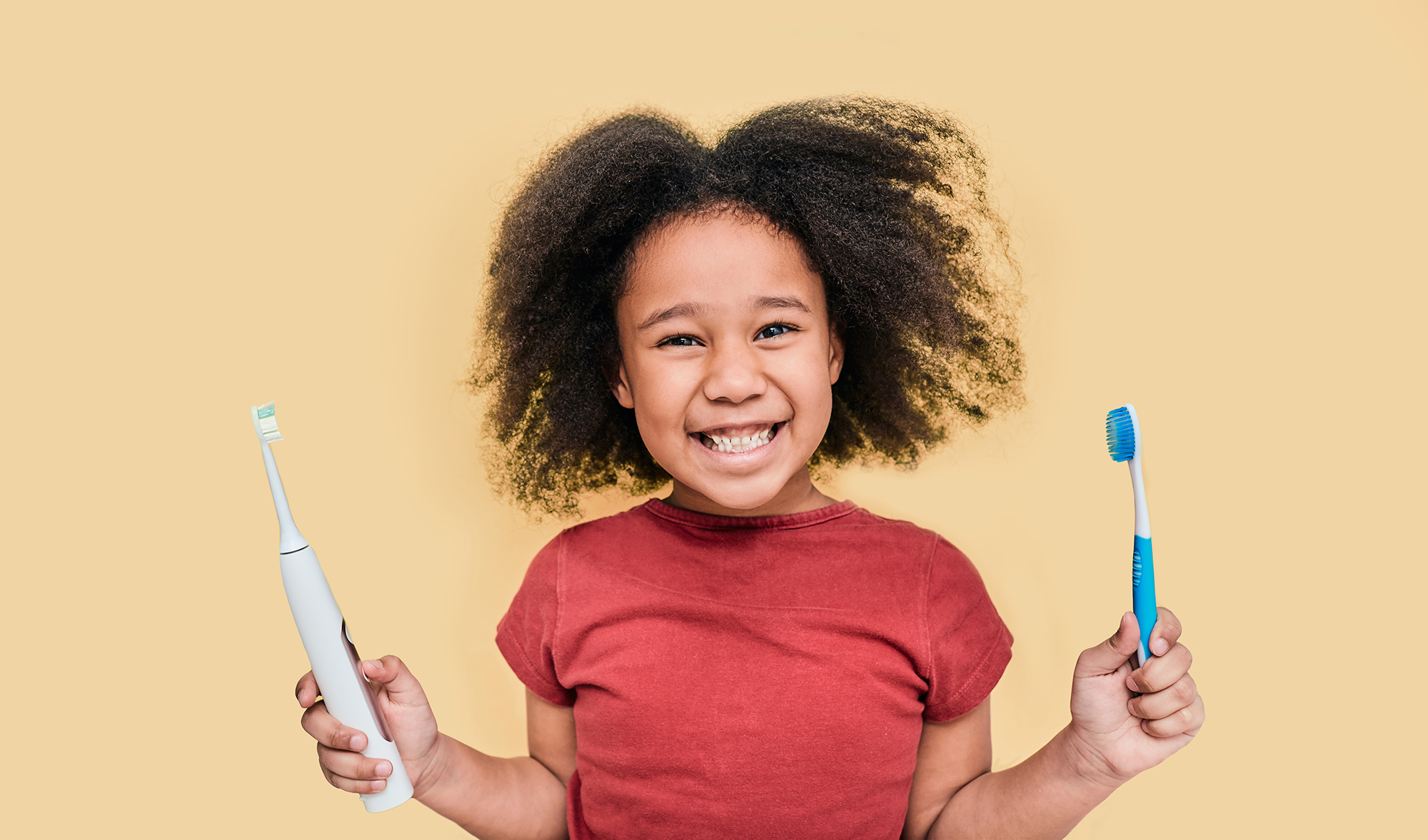 It's time for your child's dental cleaning! Cleanings at Clubhouse Pediatric Dentistry are a great way to ensure that your child's teeth are clean and healthy. Dr. Jackson has over ten years of experience working with children of all ages and all healthcare needs. We do our best to ensure that every child has a fun and comfortable dental cleaning at all three of our locations in Idaho Falls, Rexburg, and Jackson Hole. 
Why it's Important to Get Your Child's Teeth Cleaned Regularly 
Dental cleanings are essential for keeping your child's teeth clean and healthy. Regular brushing and flossing (recommended twice daily) is vital for removing food particles and plaque, which can cause tooth decay. Plaque is a soft, clear, or yellow film of bacteria that can be removed with gentle and thorough brushing and flossing. However, even the most diligent parents can miss those hard-to-reach areas. If plaque sits on the teeth too long, it hardens to create tartar. Tartar usually has a darker color, and only a dental professional can remove it. That's where we come in! Our team will remove any remaining plaque or tartar, helping to keep your child's smile clean, bright, and healthy.
When Should My Child's First Appointment Be?
The American Academy of Pediatric Dentistry (AAPD) recommends that children have their first dental visit within six months of getting their first tooth or no later than their first birthday. Cleanings are recommended every six months following their first visit. Regular brushing should begin at the first signs of a baby tooth erupting. This will keep the teeth healthy and strong and will help form a healthy dental routine. Having an established pediatric dentist early on helps strengthen that routine and gives parents a source for guidance through their child's ever-changing dental needs.
What to Expect During a Dental Cleaning
A pediatric dental cleaning is generally quick and easy and helps keep your child's teeth healthy and clean. Here's what you can expect during a typical cleaning:
First, we obtain a medical history and assess your child's systemic and oral health. Then, we use a small mirror, and probe or toothbrush to examine all of your child's teeth, checking for decay, plaque, tartar, and any other potential problems.
Next, we gently remove any plaque or tartar buildup on your child's teeth using a brush or scaling instrument. 
Finally, we carefully polish your child's teeth using a special rotating brush.
The cleaning process takes about 5-30 minutes, depending on the child. The cleaning also includes a head/neck exam and instructions for hygiene. Dr. Jackson will discuss any potential problems and answer questions. If treatment is needed, it will be scheduled for a later date. Most children tolerate cleanings very well. You can expect their teeth to look and feel clean and be smooth and bright!
Other Preventative Measures in Addition to Cleanings
Keeping their child healthy is a top priority for parents. Maintaining good health includes taking care of their teeth. While children are notorious for being picky eaters, it is important to ensure they get the nutrients they need for strong teeth and bones. A diet rich in calcium and vitamin D and low in sugar and high-fermentable carbohydrates will help reduce the risk of cavities and tooth decay.
We also offer fluoride treatments and sealants to help protect your child's teeth from cavities following their cleaning. Fluoride is a mineral that helps make teeth more resistant to decay. Sealants are a clear or white plastic coating that is applied to the chewing surfaces of molars. Sealants help prevent cavities by covering the deep grooves in teeth that are difficult to reach with a toothbrush.
How Clubhouse Pediatric Dentistry Makes Dentistry More Comfortable for Your Child 
At Clubhouse Pediatric Dentistry, we understand that a trip to the dentist can be a daunting experience for your child and for you! That's why we work hard to create a welcoming and relaxed environment with soothing colors and fun kid-friendly elements in our designs. That being said, we also expect kids to be kids! We have games, movies, and/or toys to help get wiggles out. We go above and beyond to ensure your child has a positive dental experience from start to finish.
Whether it's your child's very first dental cleaning or just one of many, Clubhouse Pediatric Dentistry makes your child our priority. In addition to a thorough cleaning and polishing, every cleaning also includes a head/neck exam, hygiene instruction, and doctor/parent time. We want your child to smile brightly, and you to feel confident they are in the best hands.
Don't wait! Call to schedule your child's cleaning in Idaho Falls, Rexburg, or Jackson Hole today!